How can we help promote YOUR brand?
Promotional Products /// Branded Apparel /// Superior Customer Service
Located in coastal Orange County, One World Promo prides itself on excellent service and reliability. For nearly 20 years, we have specialized in assisting small businesses and large corporations across the United States with unique branded products and ideas to suit their promotional needs.
Your one-stop source for promotional products and branded apparel, we learn the ins and outs of your brand so that we can accurately deliver your message straight into the hands of your customer and prospective clients. By providing you with an all-encompassing service package and guiding you through the process from design, implementation, and execution, we set your brand up for success.
To learn more about how One World Promo can assist you with all of your promotional product and branded apparel needs call 1-800-500-5574.
#ProductoftheWeek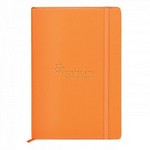 NEOSKIN ® HARD COVER JOURNAL
This best-selling hard-cover journal has a little secret its willing to let you in on: a gusseted interior pocketwhere you can store your business cards or other small documents. Your pen will glide a...
$9.50 - $10.50